Generous Board members will match all contributions from alumni and friends like you up to $25,000!

You can double your impact, if you give today.
MEET ISH RESIDENT SCHOLAR REMPEE KALIA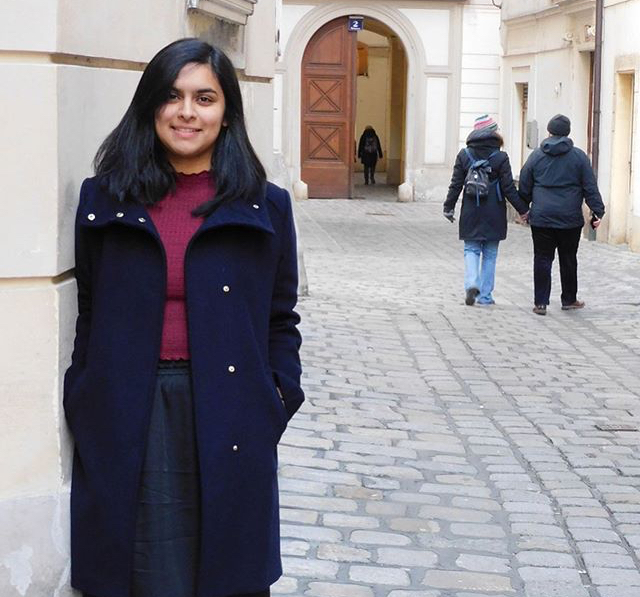 "Is the International Student House still open?" A lot of people have been asking that question. The answer is YES! The House is home for me, Varsha, Luka, Matthew, and so many others, U.S. and international scholars.

My name is Rempee Kalia, and I can tell you that the International Student House is living through this challenging time just as the rest of the world. It's a strange yet inspiring time. Inspiring because of the Board members and alumni who have generously sponsored pizza and cupcake nights - the best recipe for a happy resident.
Inspiring because of generous friends like you who have made contributions to and have risen to the challenge over the past month. Thank you for supporting my home.
If you haven't supported yet, now is the time. Now, your gift will be matched by generous Board members, up to $25,000!
ISH is essential for students and interns who can't be with their families yet. And, even in this time, the spirit of ISH still inspires students, like me, and interns to continue to do the best, albeit remotely and physically distancing, in our fields. From virtual yoga to working out, residents are taking advantage of this time by enjoying the sunlight in the garden or simply catching up on a healthy lifestyle.
The lock-down has also outlined some of the finest spots in the House to study or work from home. Jorrit, Hideyuki, and Sofía have uniquely set up their home offices with their own personal tastes.

Quarantine isn't something we all expected. Things are a little different now, but that's where you must make the best of it. While we are hopeful for things to get better, we must enjoy and adapt to these changes. For myself, I have found the time to learn the piano, enjoy relaxing yoga, and catch up on reading!

The reality of it is, quarantine is what you make of it. Things happen in the world, and it's up to us to stay optimistic, be thankful of good health, and continue to strive towards our goals and ambitions. I'm happy to see my ISH friends at their happy moments with the little things in life.

Thank you for your steadfast support,
Rempee Kalia
P.S. Read more about life at the House in my blog post on our website here.
Help us raise $25,000 by May 31 as we continue to pursue our mission through COVID-19 and look toward the future.
Did you miss Raghu or Jasmine's messages? You can find them by clicking on their photos, and stay tuned for more stories!