Dear ISH Community:
We hope this finds you and your loved ones safe and healthy as we continue to navigate work, study, play and do life in these unique times. The past few months have been filled with the unexpected - both here at International Student House and the world at large. However, it has been amazing to watch how individuals and organizations alike have met the challenge(s) of the moment, and responded with great resolve and agility - adjusting, holding true to their values and investing in a vision of a post-pandemic future that is more diverse, just and equitable.
That is precisely what we've been busy doing at the International Student House of Washington, DC - keeping the House open so we can continue to be a home for our young leaders and scholars from around the world.
Click below to continue reading the message from Executive Director Daniel Bremer-Wirtig...

WELCOMING NEW RESIDENTS!



As Washington, DC continues to strategically open safely, we are also welcoming new residents to join our community of highly motivated scholars from around the world (including the U.S.).
If you know students, interns, or young professionals looking for a short-term or long-term place to call home, we would be pleased to welcome them to the House! We have immediate availability.
PIEONEER AWARDS FINALIST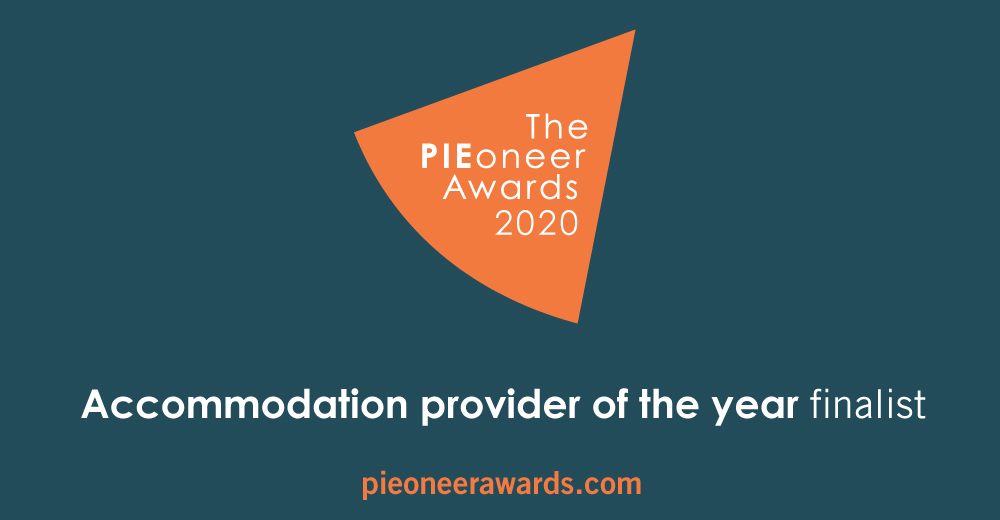 We are delighted to have been selected as a finalist for the PIEoneer Awards 2020 in the category of "Accommodation Provider of the Year".
Wish us luck as award recipients will be announced at the virtual awards celebration in October!
THANK YOU!
SPRING APPEAL + GIVING TUESDAY NOW

When we began to feel the significant impacts of COVID-19 on International Student House, we knew we needed your help, so we asked - and you answered.
You helped us raise $56,058, exceeding our goal!
You gave $31,058 - the first $25,000 matched by generous Board members.
Join the many alumni and friends who are helping International Student House remain a safe home for students and interns by becoming a sustainable partner.

GIVE MONTHLY HERE!
We are also grateful to the residents, alumni, and Board members who shared their incredible stories throughout our appeal and #GivingTuesdayNow
CONGRATULATIONS TO OUR 2020 GRADUATES

International Student House had an exceptional group of residents this past spring who completed their studies and earned distinguished degrees in their respective fields. We were determined to celebrate our graduates, so we held our own commencement. Board President Eric Melby welcomed our residents and guests, followed by a 'commencement address' by Ambassador Walter Cutler, a 'valedictorian address' by graduate Sofia Liendro from Argentina, and a formal role-call of the graduates by Board member Dr. Sherry Mueller, PhD. It was indeed a celebration!

ASSOCIATION OF BLACK AMERICAN AMBASSADORS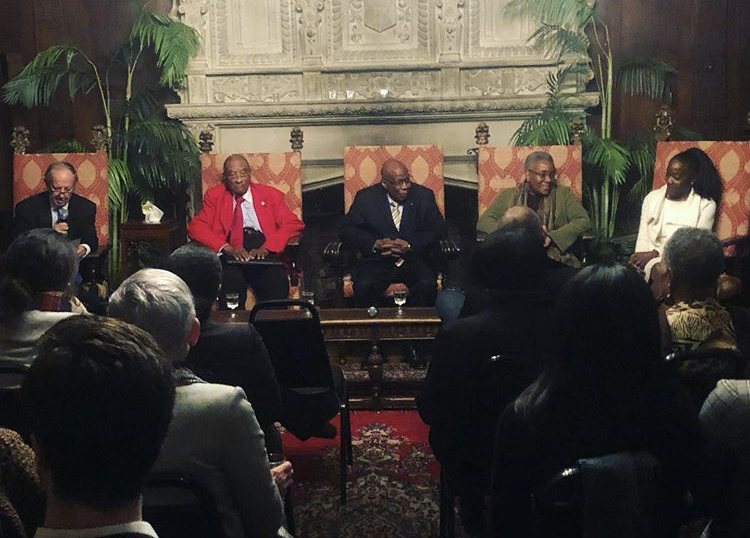 The Association of Black American Ambassadors joined us at International Student House in late January – one of our last in the Great Hall – for a brilliant discussion on their decades of experience in leadership roles representing the United States around the world.
LEARN MORE ABOUT THE CONVERSATION AND OUR DISTINGUISHED GUESTS HERE
SENIOR STAFF MEMBERS AT U.S. CONGRESS JOIN ISH DINNER PROGRAM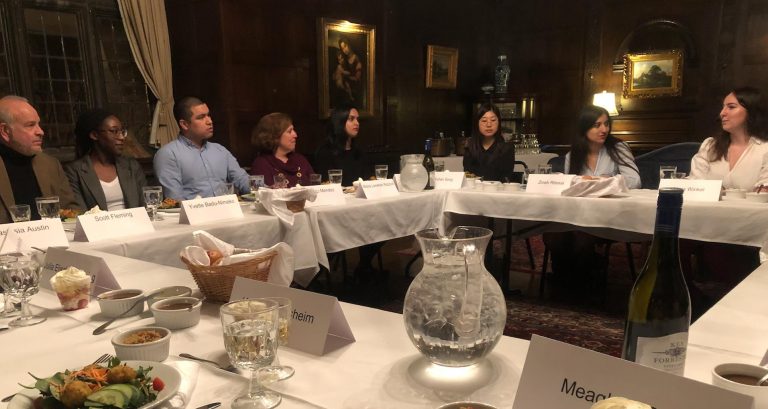 Residents from Argentina, Finland, France, Germany, Japan, Mexico, the Netherlands, Portugal, Russia, Turkey, and the United States joined a distinguished group of senior staff members working in the United States Congress in February.
JUNETEENTH AND THE STATE OF DIVERSITY IN INTERNATIONAL EXCHANGE



It was such a pleasure to virtually host Tonija Hope Navas, Director of the Ralph Bunche International Affairs Center at Howard University, and Dr. Donald Collins, writer and lecturer in history and American studies at American University, to discuss the state of diversity in international exchange and learn more about the history and significance of Juneteenth.
WATCH THE PROGRAM HERE
PW: ISHJuneteenth2020!
ALUMNI HAPPY HOURS



Local International Student House alumni had a fun, leisurely evening catching up in the Great Hall in early February - despite the rain and projected floods; and another 'happy hour', this time virtually, in April. Stay tuned for another virtual gathering in the coming weeks!
AMBASSADORIAL DIALOGUE SERIES: SINGAPORE, ICELAND, FRANCE



Our Ambassadorial Dialogue Series remains strong, although transitioned to an online platform for the moment.
We have been delighted to have welcomed His Excellency Ashok Kumar Mirpuri, Ambassador of Singapore; Her Excellency Bergdís Ellertsdóttir, Ambassador of Iceland; and His Excellency Philippe Étienne, Ambassador of France to join us for conversations on this truly unique time in representing their countries to the United States.
READ ABOUT OUR PROGRAM WITH
AMBASSADOR MIRPURI HERE
WATCH OUR PROGRAM WITH
AMBASSADOR ELLERTSDOTTIR HERE
READ ABOUT OUR PROGRAM WITH
AMBASSADOR ÉTIENNE HERE
SPRING GARDEN PARTY… virtually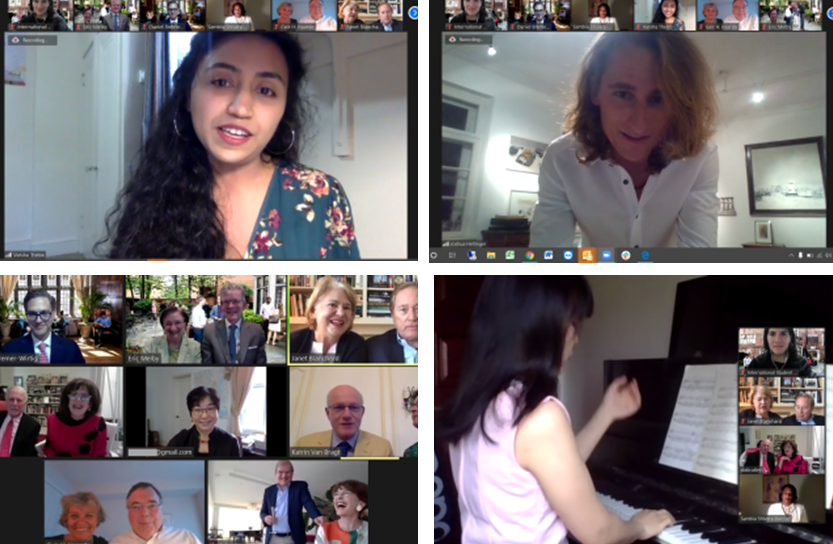 Almost 100 resident scholars, alumni, Board members, and friends joined us to celebrate International Student House for our annual Spring Garden Party. Missed the evening?
ASSISTANT SECRETARY OF STATE
MARIE ROYCE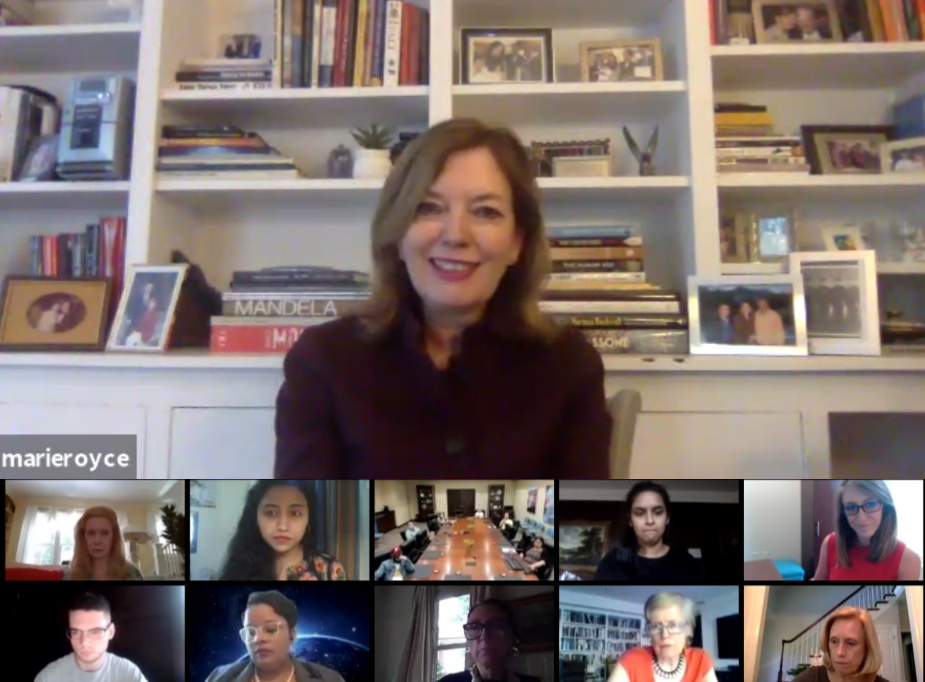 We were honored to welcome Marie Royce, Assistant Secretary of Educational and Cultural Affairs at the U.S. Department of State for a brilliant conversation on her work leading the department and how they have adapted to the current challenges.

HOWARD MARKS, 1967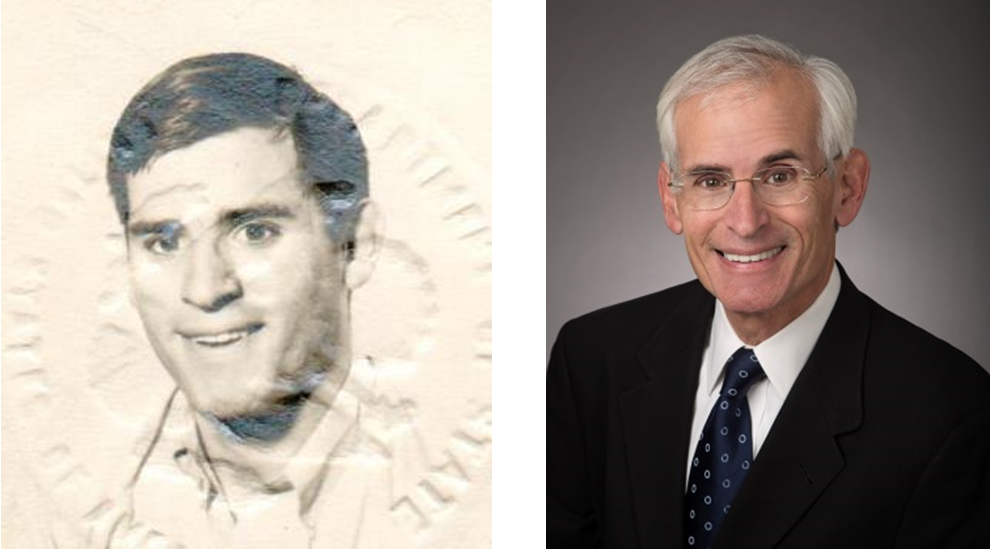 At 22 years old, International Student House alumnus Howard Marks left his home in Chicago for the first time to spend the final quarter of his graduate studies as part of the Washington journalism program of Northwestern University. The year was 1967, a volatile time in the history of the United States and Howard wanted to report on the shifting landscape in the nation's capital. While living at the House, Howard was a student journalist covering such events as Vietnam War demonstrations, Capitol Hill and the White House during the Johnson administration.

He considered the House a good transition from living at home to living with new friends - engaging students who were interning on Capitol Hill, participating in academic programs, or working in exciting internships. While most residents tend to focus on social sciences or studies inclined toward international relations, many are also talented artists, proven by one friend who drew a portrait of Howard in the Great Hall that was prominently displayed in his family home. Other fond memories include concerts in the Great Hall, engaging speakers, and very important to Howard - a hot breakfast to begin every day. He also recalled a day traveling to a Board member's home in Virginia where he and fellow housemates enjoyed hayrides outside of the city.

Howard moved back to Chicago shortly afterward where he began his career as a reporter, and during the early part of his career wrote for newspapers and magazines in Oshkosh, Wisconsin, Chicago, and New York City. He returned to Washington in 1975 as a professional staff member for the United States Senate Permanent Subcommittee on Investigations, followed by an appointment during the Reagan administration as Associate Administrator in the Office of International Cooperation and Development at the Department of Agriculture. In this role, he traveled 186,000 miles to 22 countries. "Because of the friends I made at the House, I felt comfortable representing the United States Government in India, Eastern Europe, West Africa, and the Middle East" he said.
Howard passed on his love of international relations to his children - his son currently lives in Israel, and his daughter is working for the Royal Bank of Canada in New York City. Howard retired from the U.S. federal government in 2018, but continues to run his own consulting firm focused on renewable energy, and joins us at the House often for concerts and programs.
SAMUEL ROMERO, 2008-09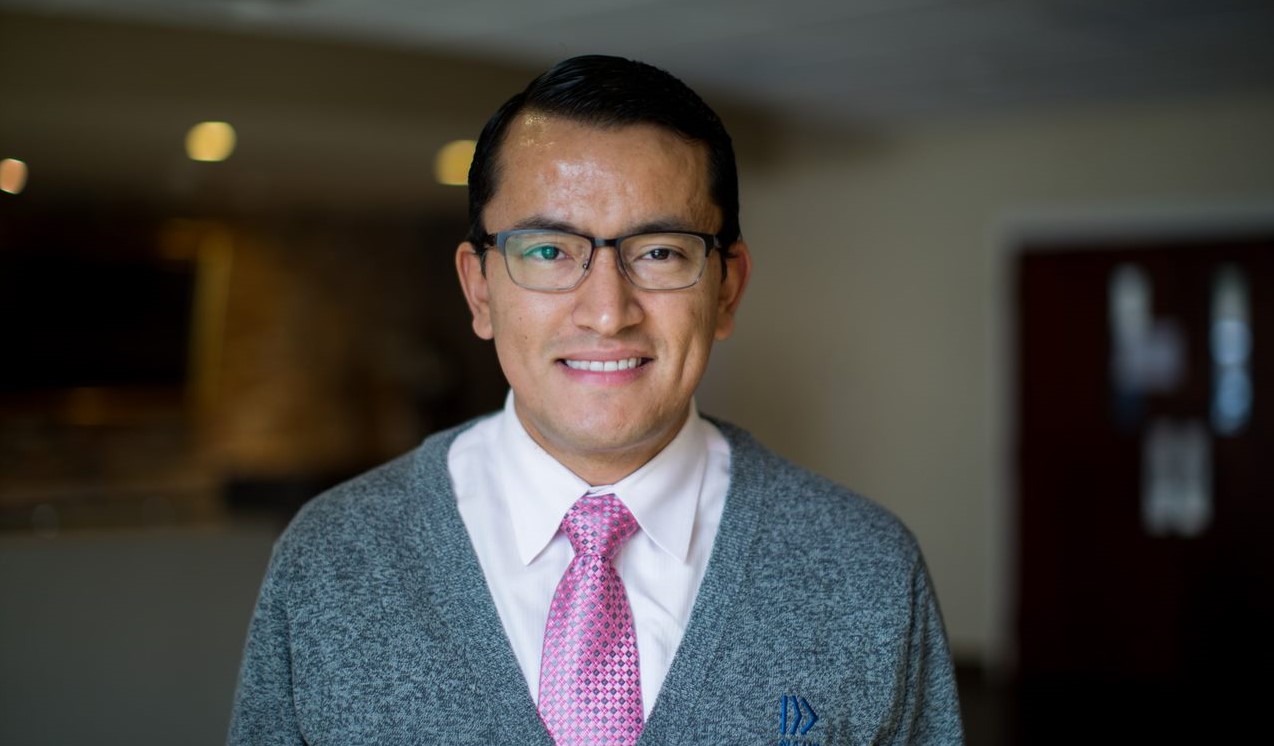 My name is Samuel Romero and I am from Colombia. I lived in the House from fall of 2008 through Spring of 2009. At the time I was working as an Intern with the House Committee on Foreign Affairs.

Currently I am a project coordinator for Global Communications at In Touch Ministries, an evangelical ministry that broadcasts television and radio programming worldwide.

What I enjoyed the most about International Student House is the relationships I was able to build. At the time I was away from family and didn't know many people in DC. After a few days at the House, I developed some wonderful relationships with wonderful, talented students from all over the world, many of which I am still in contact today.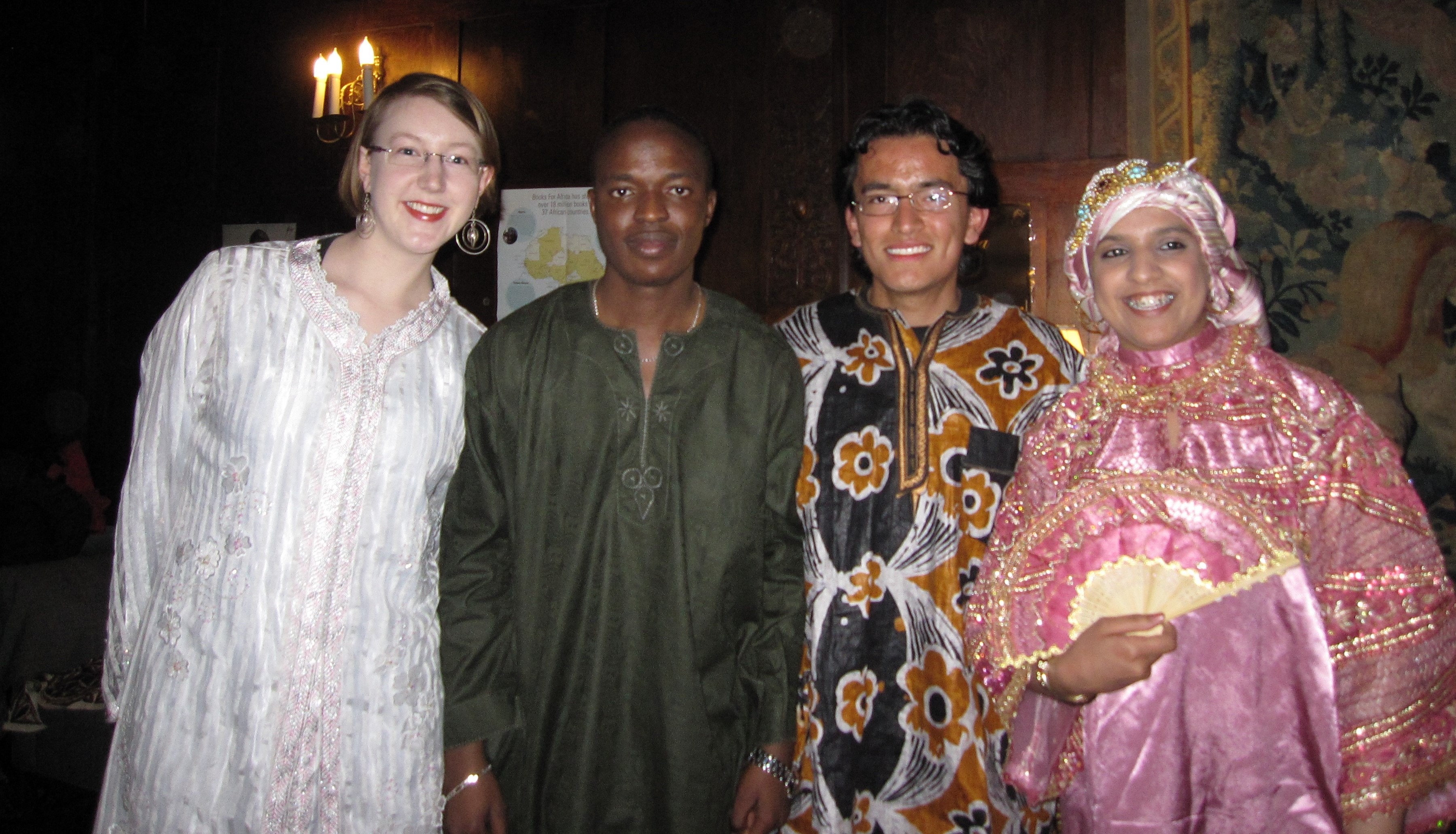 Africa Night, 2009

There was a real sense of community and understanding in the House. We weren't focused on race or religion or other often dividing factors, we simply saw each other as human beings and were able to appreciate and learn from different perspectives. I have very good memories from my time there. If I could turn back the clock, that would definitely be a season I would love to relive.
Are you an International Student House alumna/us and interested in sharing your story?
We would love to hear from you! Email Katie at krussell@ishdc.org and we cannot wait to connect.
Support the International Student House of Washington, DC
International Student House was founded in 1936 with the idea that young people through ordinary interactions could contribute to peace and understanding. Your financial support will help the House continue to provide a home and global experience for graduate students, interns, and visiting scholars from around the world during this critical time when our mission of intercultural understanding is essential. Please consider making a donation (https://www.ishdc.org/donate/) today.
For additional information contact: Jill Holcomb, Director of Development at 202.232.4007 ext. 204, or by email at jholcomb@ishdc.org. Your support is greatly appreciated.
International Student House of Washington, DC
1825 R Street NW | Washington, District of Columbia 20009
(202) 232-4007 | info@ishdc.org
You received this newsletter because we have your email address in our alumni list. If you would prefer not to receive this newsletter or other correspondence from us, please email us to let us know and we will be happy to take you off the list! We do NOT share your contact information.