There is no question about it - 2020 was a unique, unconventional and painful year. Many have suffered significant losses throughout. The effects of the global pandemic will continue to echo into 2021 and beyond, however, we have much to be thankful for at the International Student House of Washington, DC, even in such difficult times. The House has kept its doors open and continues to serve as a home for international and U.S. students, staying true to our mission of fostering cross-cultural understanding, life-long connections and global citizenship.
We have been able to do this thanks to the leadership and support of our Board of Directors, the commitment and hard work of our staff, and the determination of our Residents adapting to changes to life at the House as we responded to health and safety guidelines. Most importantly, we were able to continue to deliver on our mission thanks to the generosity of leadership, friends, family and alumni all around the world. Your support matters, and any and all contributions make a difference in allowing the House to continue to be a home.
This edition of our newsletter is a testament to the impact of your support which includes (virtual) program highlights from the past weeks and updates from our alumni, including:
International Education Week Symposium

Constitution Day: Naturalized Citizens Representing the U.S. on the World Stage

Career Skills, U.S. Foreign Policy and National Security, and more...
As we get ready to end the year, I urge you to continue to support the International Student House by giving generously to our current end of year campaign. We are grateful to everyone who joined us on #GivingTuesday (which coincides with the House's birthday every year!). Established in 1936, the International Student House has an incredible history which you can learn more about here.
The next few months will continue to pose challenges to the organization as the global pandemic persists, disrupting travel, immigration, and the way we work and learn. I remain hopeful, and even more-so, committed to our mission with the changes that 2021 promises to bring; coupled with your generosity and how we adapted to respond to this year's challenges, the House will emerge stronger than ever.
On behalf of our Board of Directors, Staff, Resident Scholars, and your fellow International Student House community, our very best wishes for what we know will be an exciting New Year!
Cheers,
Daniel Bremer-Wirtig
Executive Director
PS: Join us on February 9 for our annual Global Leadership Awards, our premier fundraising event, as we honor leaders in international exchange and celebrate our mission!
Photos (left to right): 1825 R St NW decorated for the holidays, Pumpkin Carving, Resident Scholar Tiger Li sharing about the Mid-Autumn Festival with fellow Housemates, International Student House's 'High Commendation' honor from the 2020 PIEoneer Awards.
WORLD BANK COMMUNITY CONNECTIONS CAMPAIGN
Thanks to the support of International Student House alumni, employees at the World Bank can triple your impact and donate through the Community Connections Campaign! This year the World Bank will match all CCC donations by 200%. That means for every $10 from WB staff, the House will receive $30.
You have until December 17 (tomorrow) to make your contribution, so if you are an alumni or friend at the Bank this is a wonderful way to give! If you have any questions we would be delighted to connect you with alumnus Marko Grujicic who has been leading the charge. Thank you, Marko!
THANK YOU FOR JOINING OUR INAUGURAL
INTERNATIONAL EDUCATION WEEK SYMPOSIUM!
International Student House of Washington, DC was pleased to host our inaugural symposium where we convened leaders and experts across the higher education, public, non-profit, and private sectors to spotlight the intersection of all sectors in addressing the current state of international exchange.
Did you miss the event? Find the recording above and hear from our distinguished guests!
A special thank you to our sponsors:


NATURALIZED CITIZENS REPRESENTING THE U.S. ON THE WORLD STAGE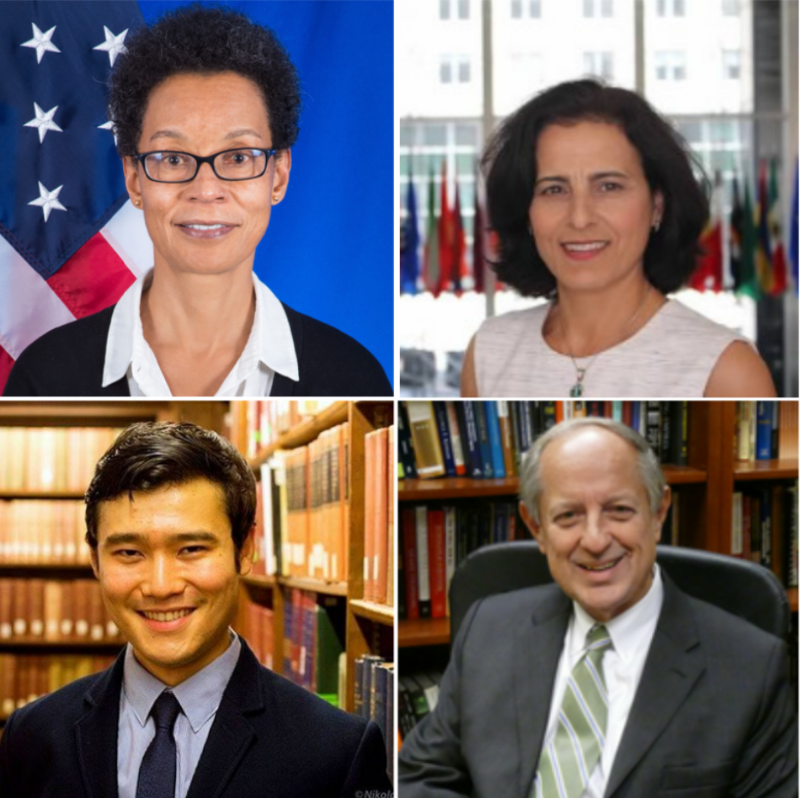 In partnership with the Una Chapman Cox Foundation, we had the privilege of welcoming distinguished individuals who have served as United States Ambassadors, Ministers, and Officers to share about their experiences in the Foreign Service.
The program took place on September 17, which coincided with the annual celebration of Constitution Day and Citizenship Day.
CAREER SKILLS WITH THE ASSOCIATION OF WOMEN IN INTERNATIONAL TRADE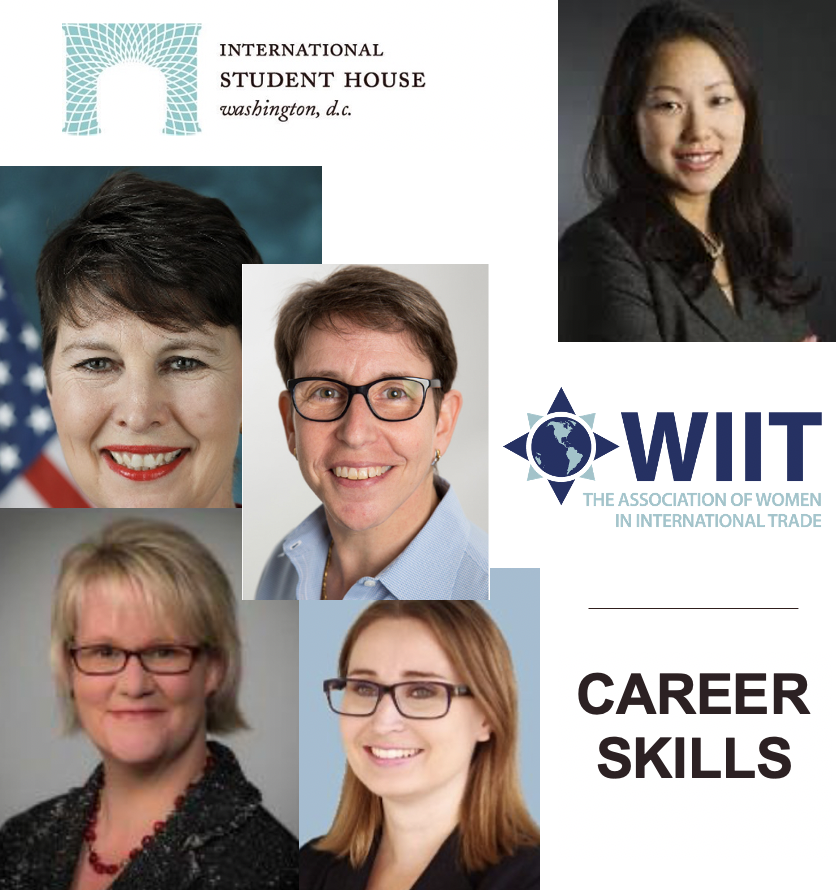 An exceptional group of senior-level professionals who are members of the Association of Women in International Trade joined us on October 13 to share advice on everything from securing your first job to growing your career. The discussion was fruitful and encouraging to our resident scholars preparing to begin exciting careers around the world.
COLIN H. KAHL ON
U.S. FOREIGN POLICY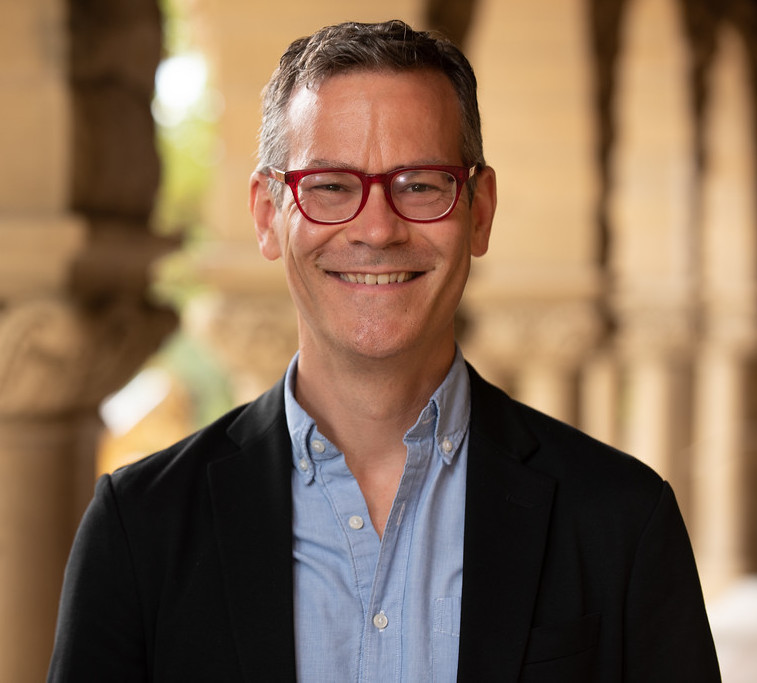 Colin Kahl, Co-Director and Steven C. Házy Senior Fellow at Stanford University's Center for International Security and Cooperation at the Freeman Spogli Institute for International Studies, joined us for an engaging conversation on the current and future state of U.S. foreign policy.
The program was off the record, however, resident scholars, alumni, and Board members learned a vast amount about what the next few years of foreign policy may look like under what will soon be President-elect Biden's Administration.
HIS EXCELLENCY YOUSEF AL OTAIBA, AMBASSADOR OF THE UAE TO THE US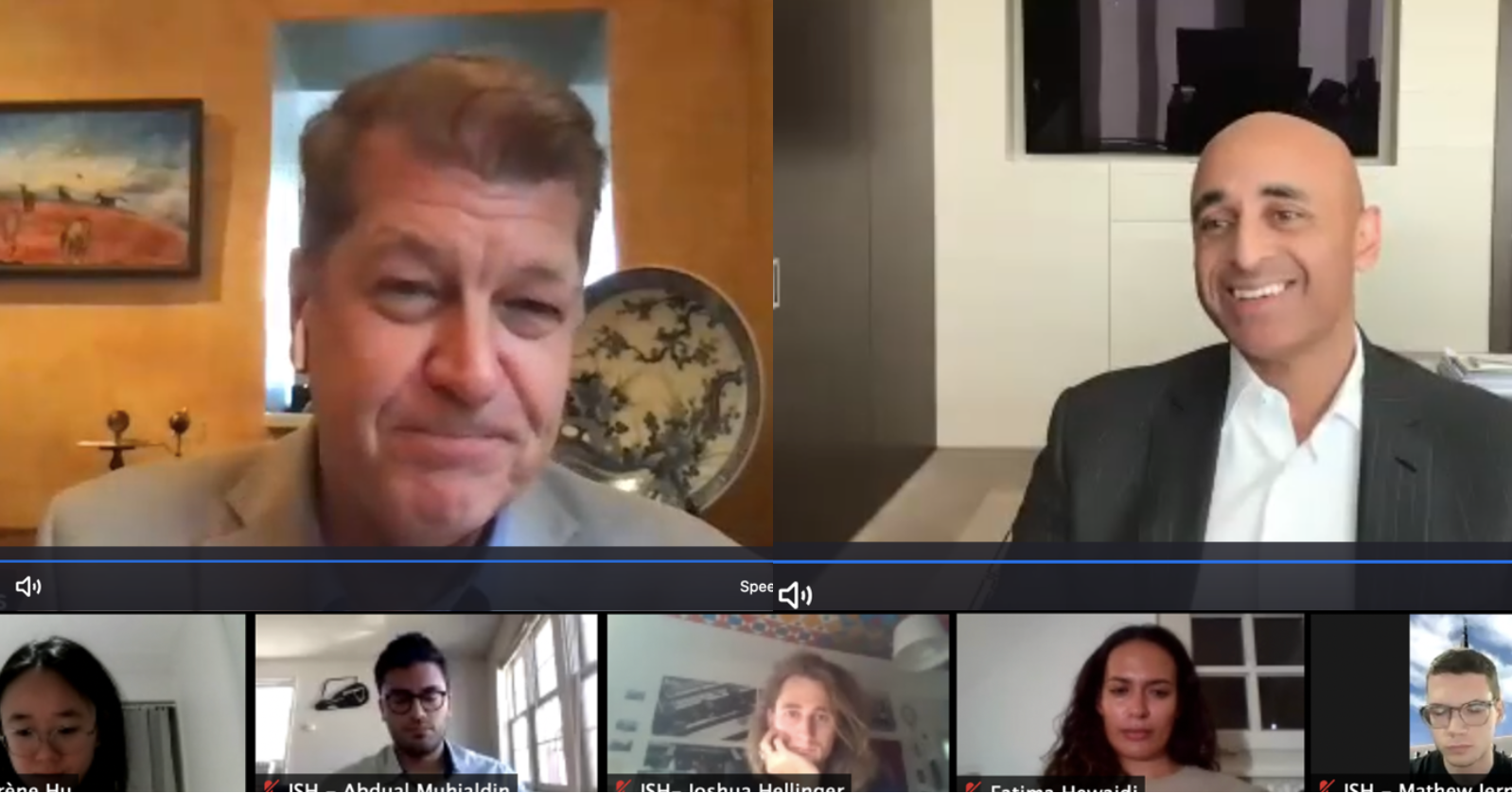 On October 19 International Student House was joined by His Excellency Yousef Al Otaiba, Ambassador of the United Arab Emirates, who participated in a lively and interesting conversation with resident scholars and alumni about serving in Washington, DC, and of course - the Abraham Accords.
Steve Clemons, Editor at Large of The Hill moderated the conversation.
U.S. NATIONAL SECURITY OUTLOOK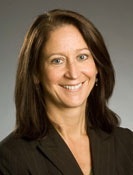 We were pleased to welcome Mary DeRosa, Professor at Georgetown University Law Center and former Deputy Counsel to the President and National Security Council Legal Adviser in the Obama Administration to share about the law and U.S. national security, and what the incoming Administration of President-elect Biden will need to be preparing for.
HAOFENG TANG, 2017-2019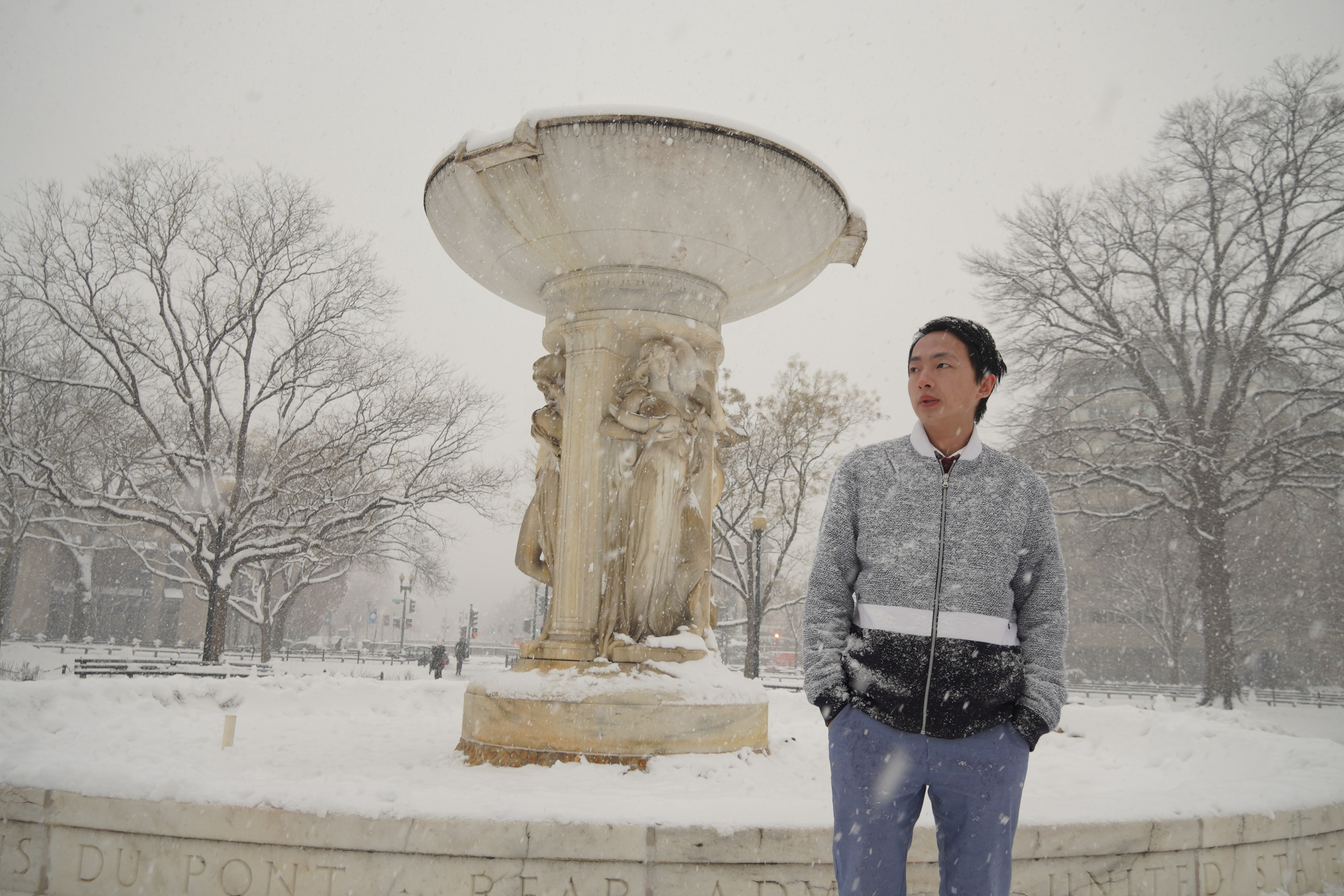 In Dupont Circle on a snowy day.
Haofeng (Ed) Tang, a resident of Shanghai, China, has a long history with International Student House. Prior to joining us in Washington, DC, he stayed at the International House in Philadelphia while completing his undergraduate studies at Drexel University. He joined us in Washington, DC while studying at the Institute of World Politics, and also attended Harvard Business School.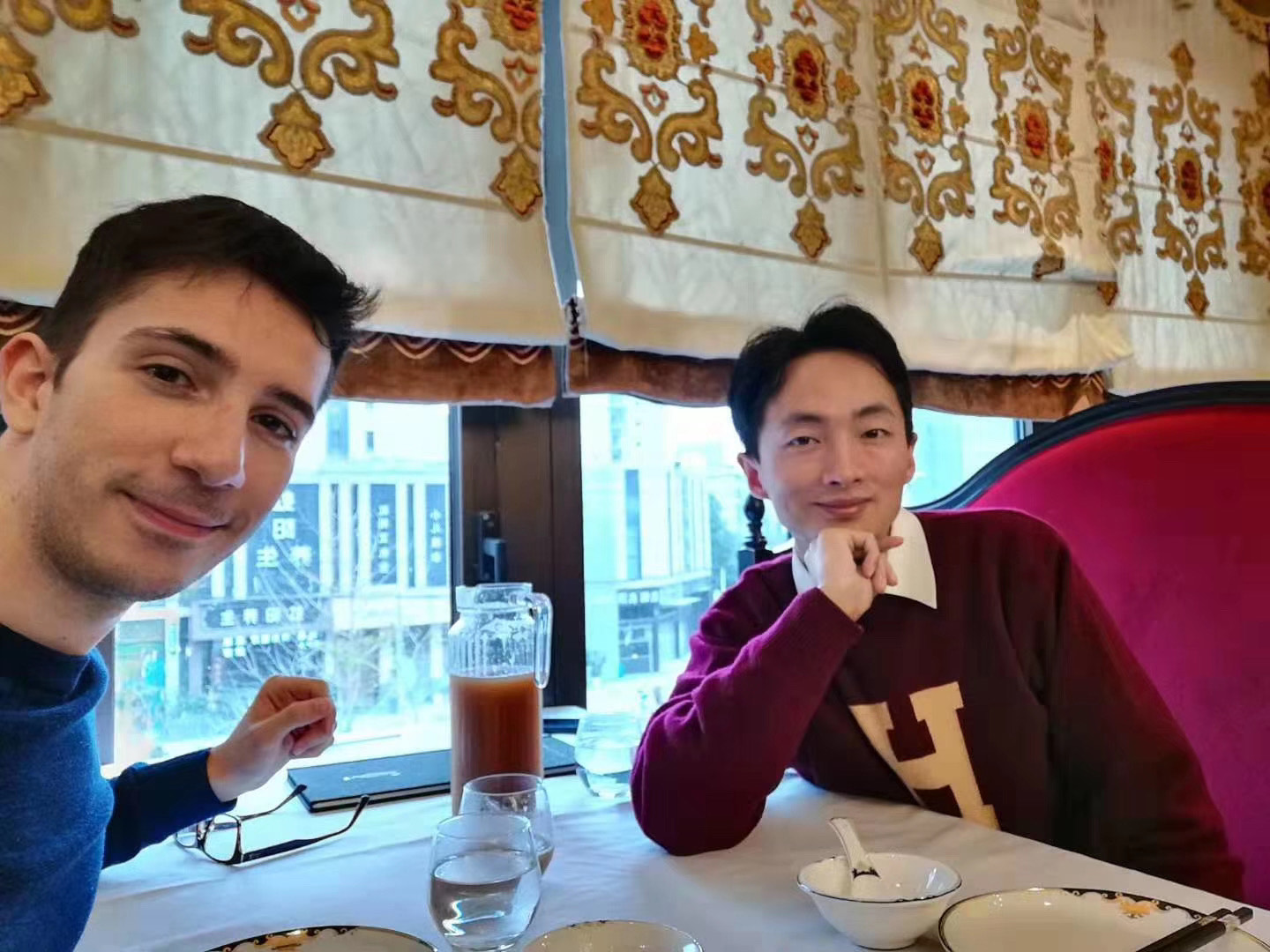 Connecting with a fellow International Student House alumnus.
While with us at the House, Ed was highly active in not only the International Student House community by joining our hosted lectures and cultural events, but also volunteered with the Belmont House, the Congressional Club, and the Metropolitan Police Department.
Ed currently lives in Shanghai and most recently worked with Uniqlo, directly following a role with Fast Retailing Co., Ltd, a Fortune 500 Japanese company. Ed is also a Regional Advisor at APAPA-Ohio and a member of the Pacific Council on International Policy.
ISABEL NIETO TOUS, 2020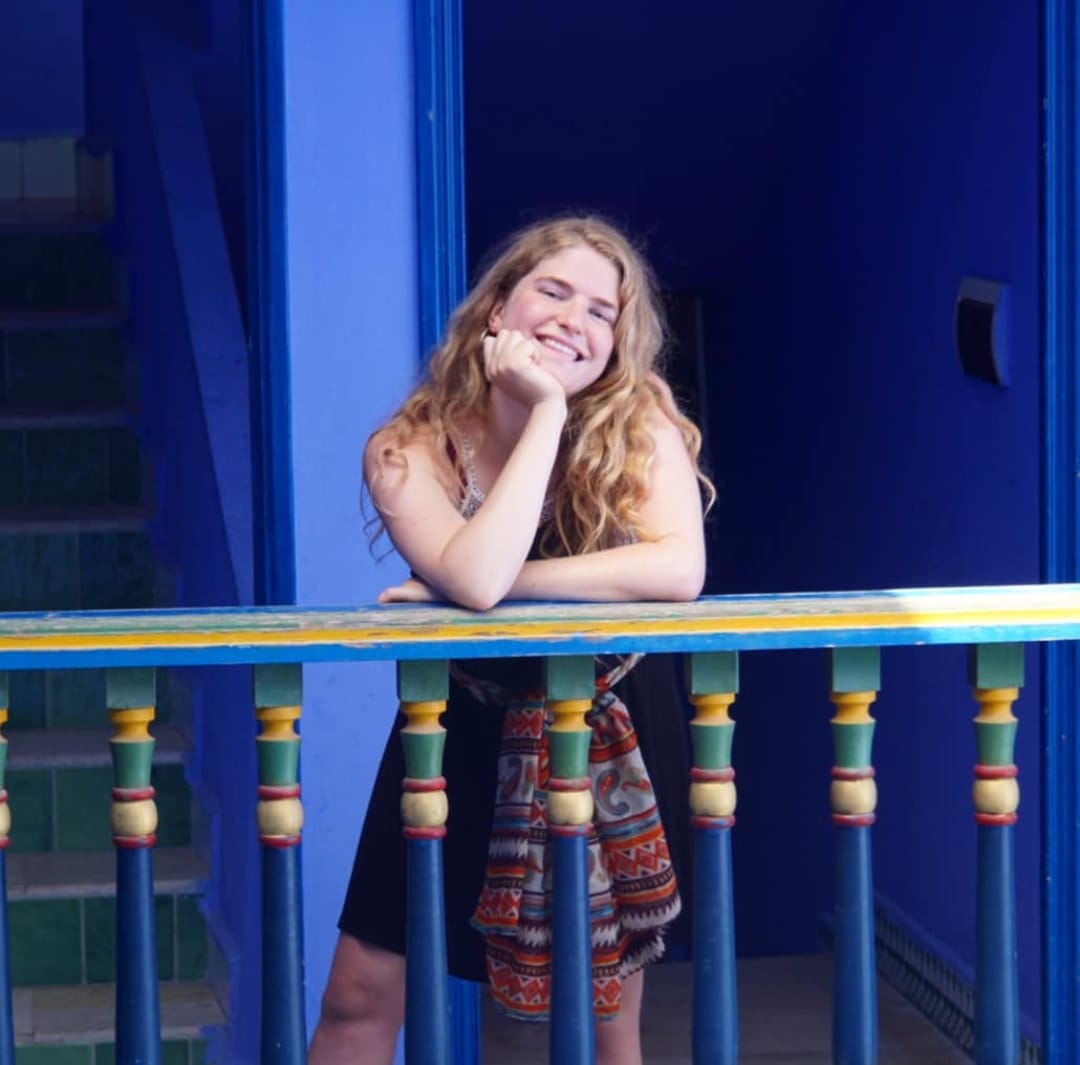 "I am Isabel, from Spain, and I lived at ISH during the months of February and March of 2020, while I was interning at the spanish embassy in Washington DC. My time at the house was cut short due to the coronavirus pandemic but during my stay I made wonderful friendships with people from all around the globe.
What I liked the most about the House was it's atmosphere of openness and acceptance and how we had a space for having conversations on any subject at any time of the day, even when we were half asleep eating breakfast at 8 a.m.
Being in the center of Washington, DC was also a great advantage, as we were surrounded by fun locations and activities: museums, think-tanks, and, also as important, cool night clubs and bars. I take with me from this experience some really wonderful memories and a renewed motivation to work hard to improve the system we live in.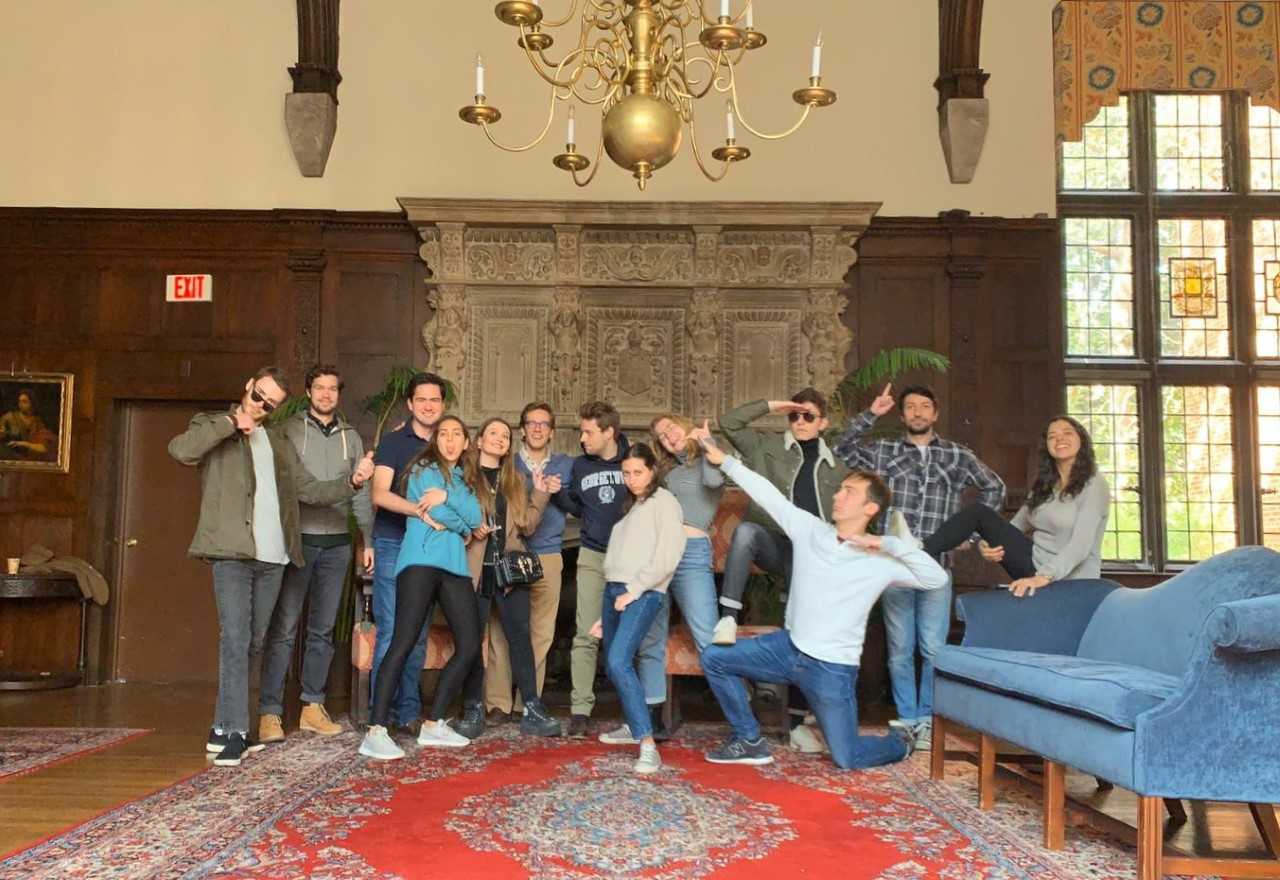 Isabel with fellow Housemates in the Great Hall.
Currently I am studying my Masters in Sustainable Resource Management at the Technical University of Munich, in Germany, where I will specialize in environmental economics and governance.
Someday I hope to go back to Washington, DC and look back to all those fun moments in the House."
Support the International Student House of Washington, DC
ISH-DC was founded in 1936 with the idea that young people through ordinary interactions could contribute to peace and understanding. Your financial support will help the House continue to provide a home and global experience for graduate students, interns, and visiting scholars from around the world during this critical time when our mission of intercultural understanding is essential. Please consider making a donation (https://www.ishdc.org/donate/) today.
For additional information contact: Jill Holcomb, Director of Development at 202.232.4007 ext. 204, or by email at jholcomb@ishdc.org. Your support is greatly appreciated.
International Student House of Washington, DC
1825 R Street NW | Washington, District of Columbia 20009
(202) 232-4007 | info@ishdc.org
You received this newsletter because we have your email address in our alumni list. If you would prefer not to receive this newsletter or other correspondence from us, please email us to let us know and we will be happy to take you off the list! We do NOT share your contact information.